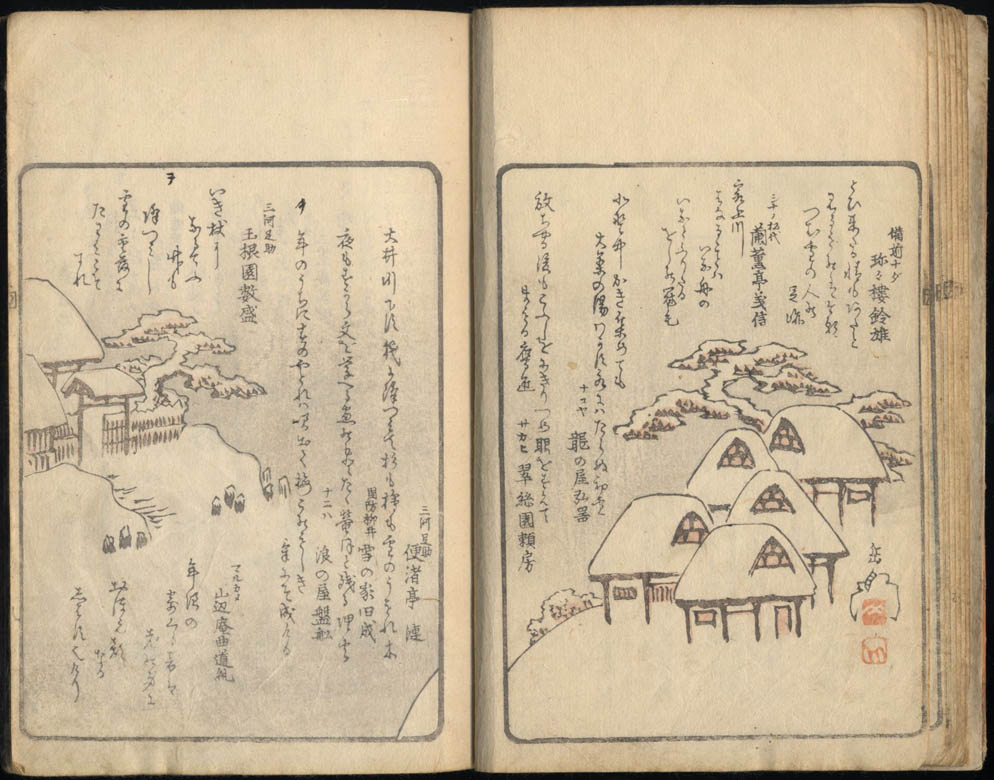 GAKUTEI (1786?-1868). Kyoka rakuga sanjurokkasen. (Sold)
Artist:
Yashima Gakutei (1786?-1868)
Title:
Kyoka ryakuga sanjurokkasen. One volume, complete.
Publisher:
Senritei (Ogiya Risuke), Osaka.
Literature:
Louise Norton Brown. Block Printing and Book Illustration in Japan. London: George Routledge & Sons Ltd. 1924, p. 191.
Remarks:
A rare poetry book for the thirty-six kyoka poets with an introductory part with three landscapes and three other illustrations in colour signed by Gakutei followed by thirty-six portraits of kyoka poets. Final page with colophon.
Conditions:
Good impression, colour and condition.