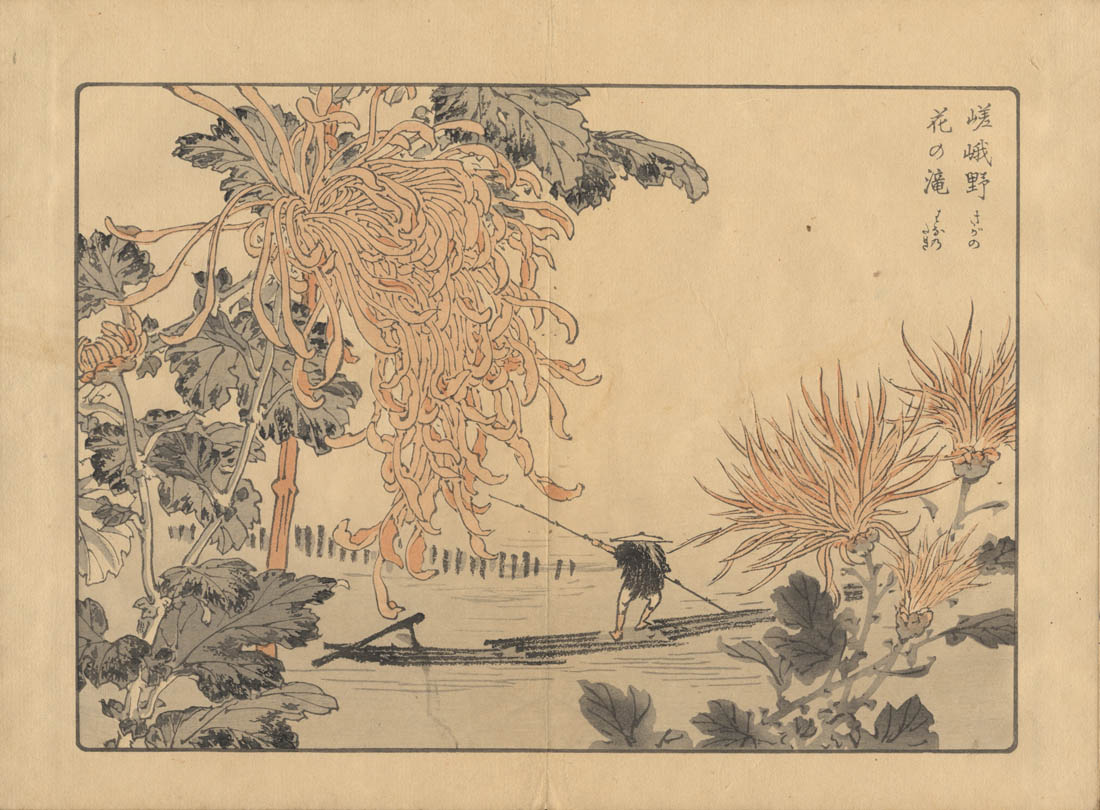 BAIREI (1844-1895). Bairei kiku hyakushu. (Sold)
Artist:
Kono Bairei (1844-1895)
Title:
Bairei kiku hyakushu. Three volumes, complete.
Description:
Bairei kiku hyakushu (Bairei One Hundred Kinds of Chrysanthemum). Three orihon albums, complete.
Publisher:
Okura Magobei, Tokyo.
Medium:
Woodblock color printing.
Literature:
Leonard G. Dawes. Victoria and Albert Museum. Catalogue of Japanese Illustrated Books in the Department of Prints and Drawings. London, 1972, p.10.
Remarks:
A very fine set with the original envelope (fukuro) for two volumes, the covers are decorated with stencilled mica design. Brocade spines. 22 plates in each volume in light colours.
Conditions:
Perfect conditions.