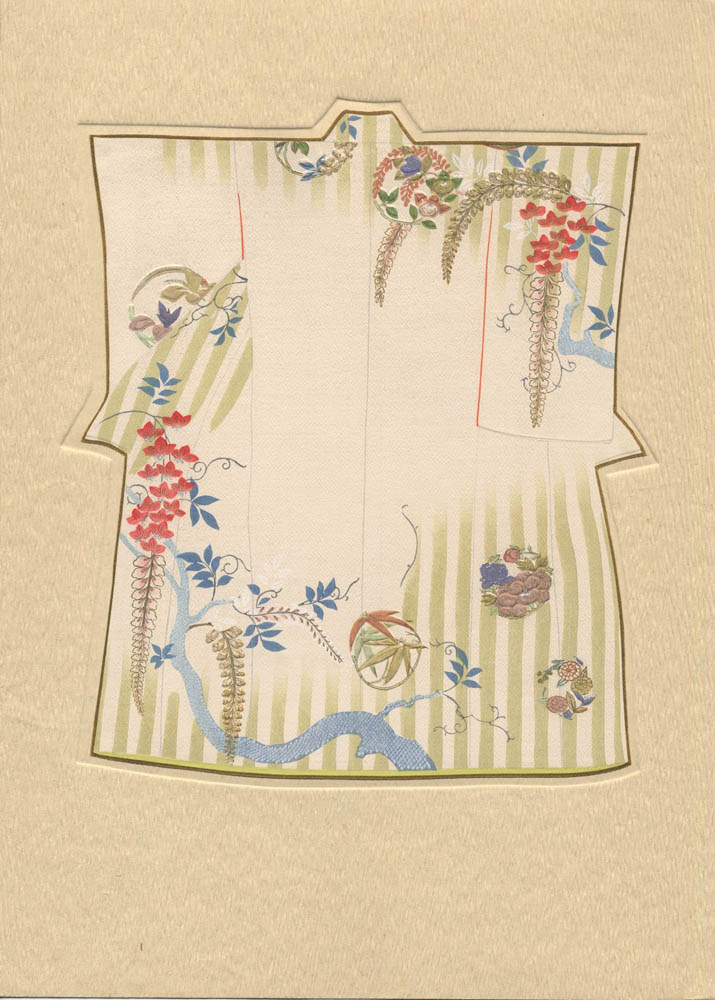 NAGAI (compiler). Meika moyō shū. (Sold)
Artist:
Nagai Toyotaro (compiler).
Title:
Meika moyō shū. One portfolio, complete.
Publisher:
Published by the Tokyo department store Matsuzakaya.
Size:
Portfolio, 39x29 cm
Medium:
Woodblock color printing with metallic pigments and probably details hand-painted..
Literature:
Another copy of this portfolio is illustrated in Terry Satsuki Milhaupt. Kimono: A Modern History. London 2014, illus.121-122.
Remarks:
A very fine deluxe portfolio complete with ten loose plates of kimono and obi designs published by the textile section of the famous department store Matsuzakaya. High quality printing with metallic pigments and embossing. Complete with original case bound in silk with a wisteria pattern in Rimpa style painted or stencilled by hand. Limited edition of 100 copies, copy no. 22.
Conditions:
Very good conditions.