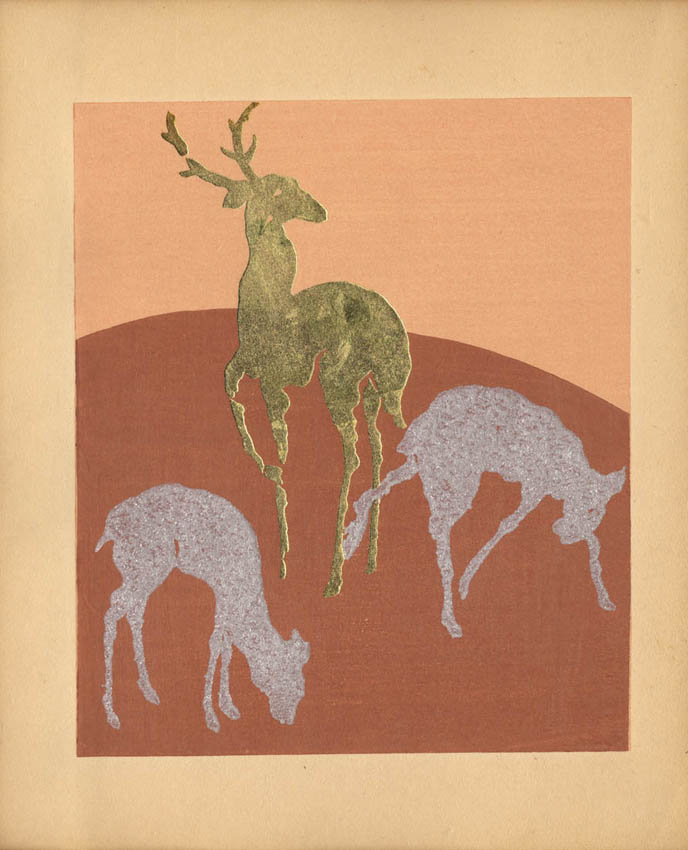 After KOETSU (1558-1637). Honami Koetsu fu. (Sold)
Artist:
After Honami Koetsu (1558-1637)
Title:
Honami Koetsu fu. One volume, complete.
Description:
Twelve fine illustrations with classical patterns in the style of Koetsu, printed with metallic pigments, gofun and embossing. Published during the revival of interest for the great artist.
Publisher:
Happodo, Kyoto.
Size:
Orihon album 27 x 22 cm
Medium:
Woodblock and stencil printing.
Remarks:
The book is is probably printed by woodblock or pochoir or a combination of the two tecniques.
Conditions:
Very good conditions.