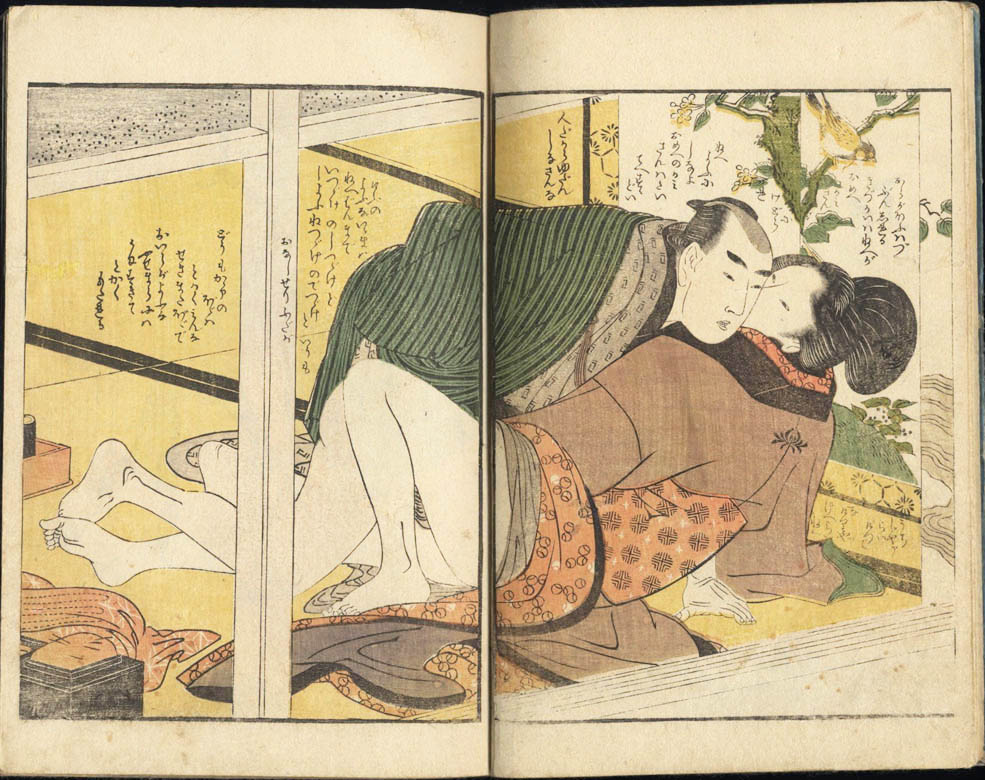 UTAMARO (1753?-1806). Hana fubuki. (Sold)
Artist:
Kitagawa Utamaro (1753?-1806)
Title:
Hana fubuki. Volume three of three.
Medium:
Woodblock color printing.
Literature:
For a detailed comment on this erotic work see Shugo Asano e Timothy Clark. The Passionate Art of Kitagawa Utamaro. 2 voll. London, 1995, p. 284, no. 493.
Remarks:
The final volume of one of the best set of erotic books illustrated by Utamaro
Conditions:
Very good impression, color and conditions.