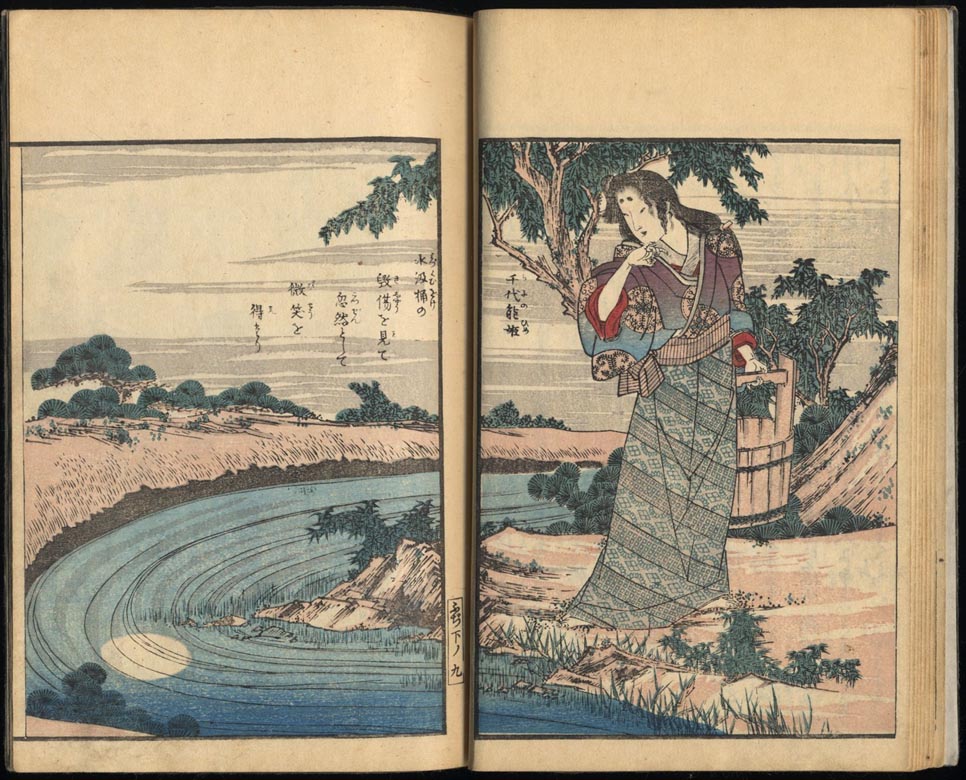 SHIGENOBU II (active 1820 ca.). Ehon fujibakama. (Sold)
Artist:
Yanagawa Shigenobu II (active 1820 ca.)
Title:
Ehon fujibakama. Two volumes, complete.
Description:
Originally published in 1823, this copy is from the second edition printed with brigter and attractive colors in 1836. The book is illustrated with fifteen fine double page illustrations of episodies from the life of brave women.
Publisher:
Various publishers, Edo.
Medium:
Woodblock color printing.
Literature:
Matthi Forrer et al., Hokusai and his school. Paintings, drawings and illustrated books. Haarlem 1982, no. 68.
Remarks:
From the collection of Emmanuel Tronquois (1855-1918), French scholar, translator from Japanese to French and collector of Japanese prints and books.
Conditions:
One title slip missing otherwise very good impression, colors and conditions.