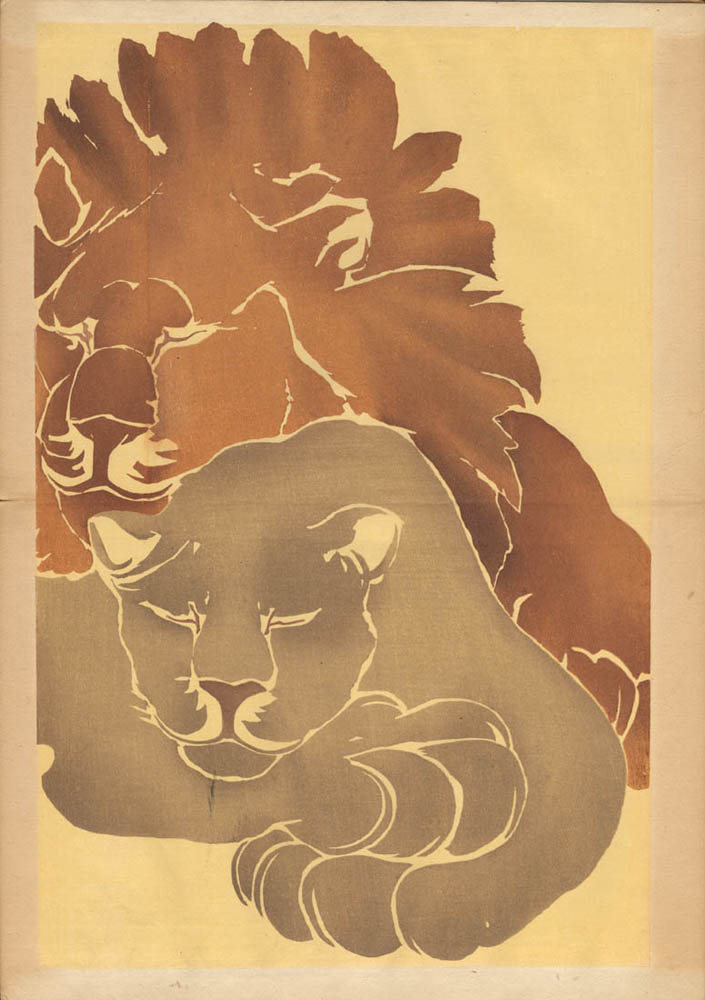 OGINO ISSUI (ca. 1900-1910). Zuan hyakutai. (Sold)
Artist:
Ogino Issui (active early 20th century)
Title:
Zuan hyakutai. Three volumes, complete.
Publisher:
Unsodo, Kyoto.
Size:
Orihon albums, 27,4 x 19 cm
Medium:
Woodblock color printing.
Remarks:
One of the finest books of the zuan-cho genre with about 100 designs in neo-Rimpa style and Art Nouveau on 78 plates. Ogino Issui was a pupil of Furuya Korin, in turn pupil of Sekka. Issui illustrated at least seven books with the publishers Honda Unkindo and Unsodo.
Conditions:
Very good condition, with a later blue cloth case.