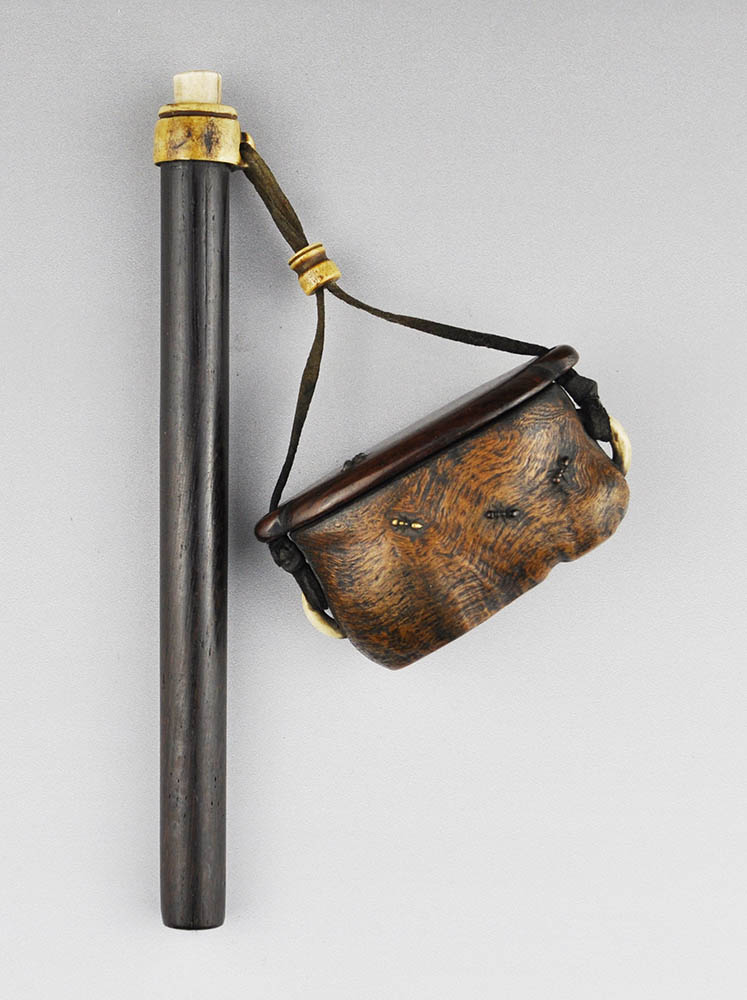 Yatate with ants
A yatate (inkwell and brush holder) in wood and staghorn. The brush holder is made of Malaysian hardwood (tagayasan) with the opening rimmed in horn.
The inkwell is carved from a piece of root-wood with a polished wood lid and is decorated with six tiny ants in metal and horn.
With the original bamboo brush and ojime.
A rare sagemono decorate with high quality ants as in the works by Jikan Gambun.

Unsigned

19th century

Pen-case: 13,5 cm
Inkwell: 4,1 x 5,7 x 2,4 cm
Price: Euro 2500
Status: Available
No.: S 313