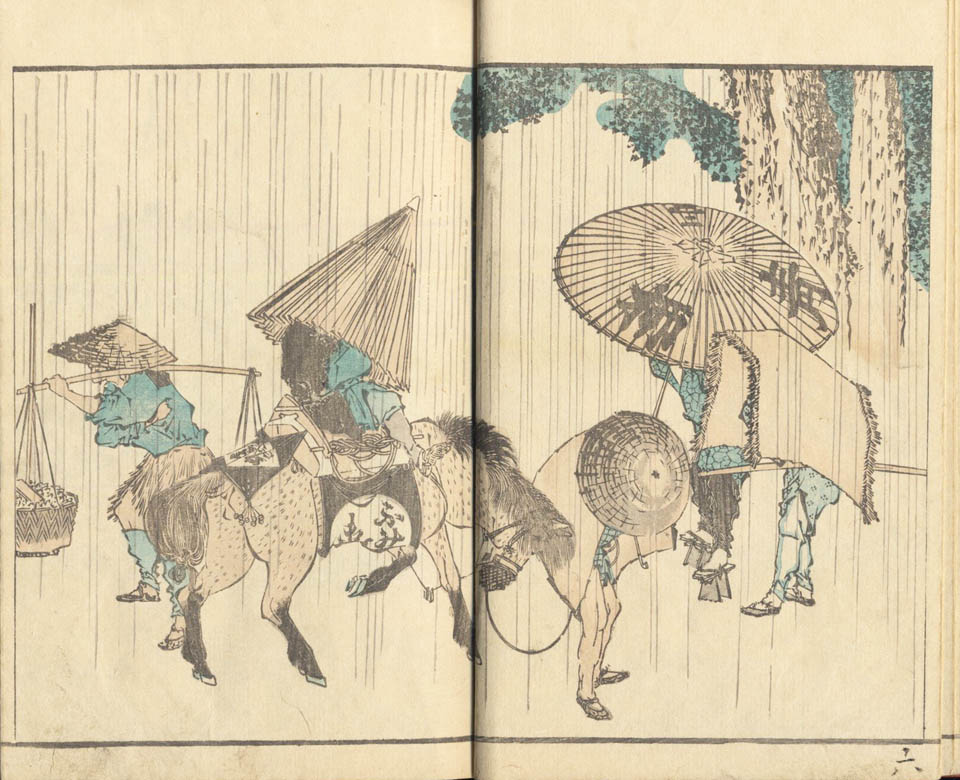 HOKUSAI (1760-1849). Hokusai gafu. (Sold)
Artist:
HOKUSAI (1760-1849)
Title:
Hokusai gafu jōhen zen. One volume.
Description:
Hokusai gafu is including, like some other Hokusai books, illustrations previously published in other works and drawings that are currently not known whether they were published in other books. The volume is illustrated by two single-page and nineteen double-page illustrations.
Publisher:
Eirakuya Tōshirō, Nagoya.
Size:
Hanshibon, 22,5x16 cm.
Medium:
Woodblock printing with gray and pink.
Literature:
Matthi Forrer. Eirakuya Tōshirō Publisher at Nagoya. Amsterdam: J.C. Gieben Publisher.1985, p. 191. This impression is not cataloged by Forrer and should be D 21.
Conditions:
Original cover and title slip. Very good impression and colors, illustrations are numbered on the bottom by hand otherwise in very good condition.